DYDO-tec Co.,Ltd. has been established estate at Rojana industrial estate in 2012 and started anodizing surface treatment. We will start other kind of surface treatment step by step
Type of Business : 
Type of Business : Anodizing aluminum , Tin plating on Aluminum surface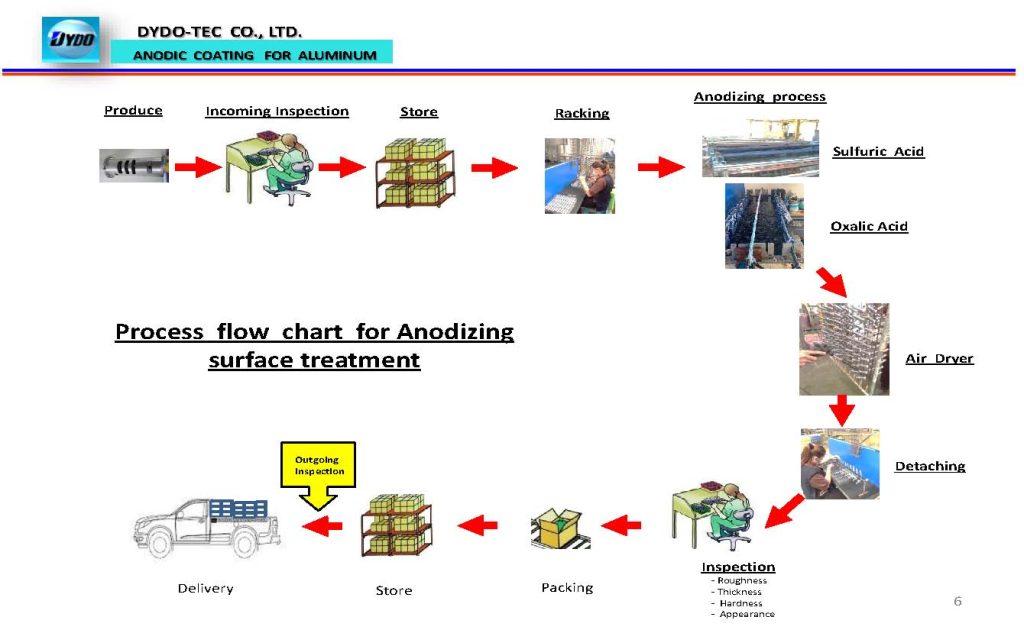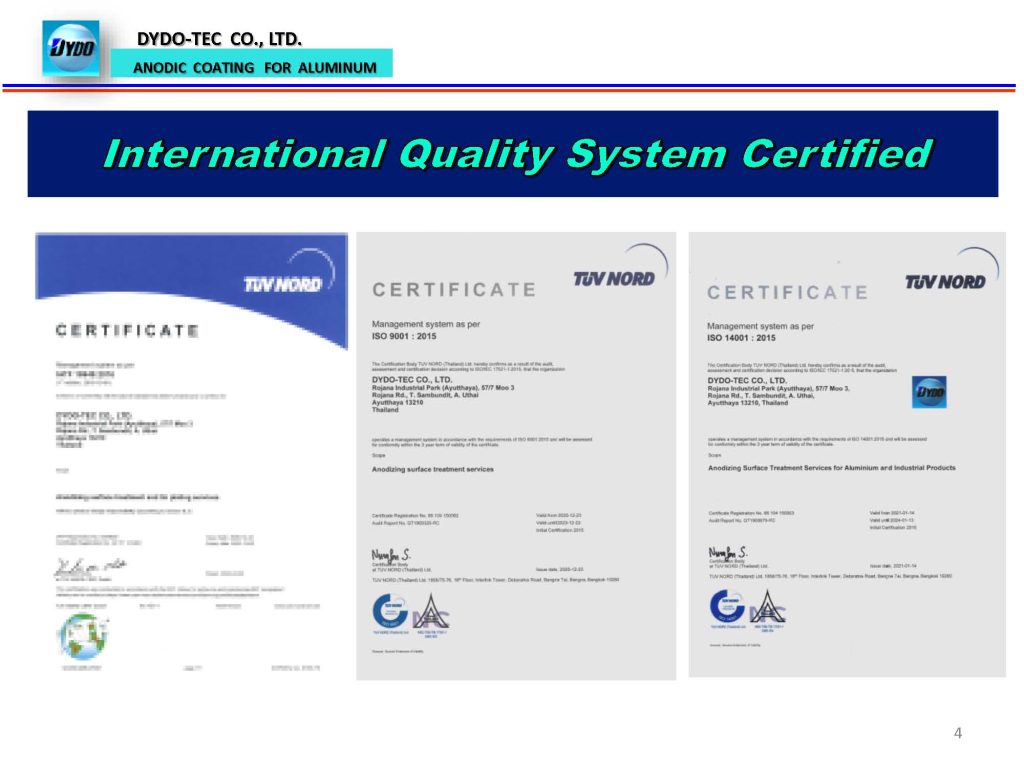 International Quality System Certified
Activities

Contact with the company.
Marking / Purchasing
Mrs. Thanyaporn Sangpraw Tel. 085-5454742 , (035) 200995
E-mail : thanyaporn@dydo-tec.com
ØContact address
Dydo-tec Co.,Ltd : 57/7 Moo 3, Tambol Sambundit , Amphur U-Thai Ayutthaya 13210